Conceptual Product Development
UI/UX Design
Branding

I created a responsive website for an e-commerce business. I decided to go with a speculative venture into time travel tourism because I am a big space-time theoretical nerd. Two, I was interested in taking on the challenge of something that doesn't exist. Three, I learned what it's like working in an innovative environment where user research options are minimal since I can't ask users what they think about something that doesn't yet exist. Though the concept of time travel isn't practical to date, the user-centered design processes and principles that I used to get to the solution can apply to any project. You will see user research, competitor analysis, personas, wireframes, site maps, and more! Scroll down for a synopsis or select the button to view the complete case study.
ZEIT is a subsidiary of Richard Branson's Virgin empire. After a long struggle with Elon Musk, Virgin has been able to make time travel tourism available to all of us. ZEIT tapped me to design their new brand and set up an e-commerce responsive website so they can sell travel packages and tickets to different times.
01
Lacy
Entrepreneur, 35
"If I had the opportunity to relive my 20's again, I absolutely would!"
Shawn
"Technology has came so far in the last 50 years, just imagine what it would look like in the next 100!"
"How might we help the user discover travel destinations in such a new and innovative field?"
With many different events in the history of time, the travel destinations are endless. Therefore, my number one priority was to understand what the "hotspot" destinations are and why.
02
HYPOTHESIS
Users between the ages of 18-30 will be more interested in visiting the future, while users between the ages of 31-60 will be more interested in going to the past.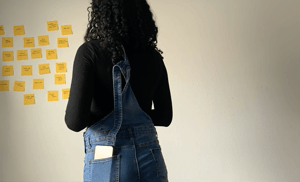 03
HYPOTHESIS VALIDATED
My hypothesis was validated, as 6/6 users in Group A (18-30) picked the future and 5/6 in Group B (31-60) picked the past. This could be helpful info when it comes to marketing to these respective groups.
FROM WHERE TO HOW
At this point in my research I had a pretty good idea of WHERE users wanted to go, but now I had to decide on HOW to filter, sort, and categorize those destinations. I turned to the card sorting method to conduct research on this topic.
CARD SORTING
I organized an open card sorting exercise to see how users would categorize a variety of different events.​
​
The exercise featured 23 cards with a destination on each, some in the distant past, some in the recent past, and others in the future.
​
​
HOMEPAGE
I wanted to focus on the homepage for ZEIT more than anything. First impressions never have a second chance, so it has to be an enjoyable experience. I developed a variety concepts and played with different design elements and interactions.
04
WANT MORE?
THE NEXT STEPS
See below full case study including user personas, additional research, designs, and metrics!
Satisfied here? Shoot me an email or check out some more of my projects below. Thanks!